NEW FEATURE: Fireworksify. Bring in 2021 with fireworks overlay on an emoji. | NEW-ISH FEATURE: You can now force transparency when spinning animated images. Results work great with dark mode on Slack. NOTE: Might not work for every animated image.
Deal with it. (TEaaS)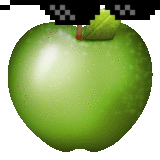 Only works best on square or square-ish images.
LET THE FORM BEGIN!